During training, the secretion of sebum and sweat increases. They cause acne lesions to appear on the skin, especially on the face, arms and back. Most often they are found on the shoulders, back and face. Here are ways to prevent skin changes and get rid of existing ones.
How does acne develop in athletes?
Intense perspiration and sebum production during training makes the skin more susceptible to bacterial infections. The risk of skin lesions also increases wearing the wrong outfit. Cotton t-shirts that retain the sweat promote the development of microbes on the skin. In addition, some cosmetics may also affect skin condition. Acne in athletes can also be caused by contact with microorganisms found on sports equipment.
Skin problems in people training strength sports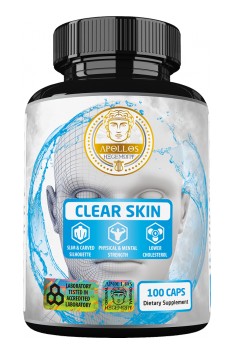 Acne after training at the gym is a problem for people exercising bodybuilding, crossfit and other strength sports. Pimples and impurities usually appear on the face, neckline, back, arms and buttocks. What are the reasons for these changes? Although later we get rid of toxins from the body, we also treat our skin with acne problems.
How to prevent the development of acne in athletes?
Ways to get rid of acne in athletes
In case of intensification of changes despite the scrupulous cleansing of the skin, it's worth reaching for anti-acne cosmetics. However, it may happen that they will not improve the condition of the athlete's skin. In this situation, you need to apply for dermatological advice. Acne does not necessarily have to be the result of physical activity. The main causes that cause acne in adults are stress and poor diet. A dermatological visit will allow you to carefully examine the problem and apply the appropriate treatment.