The World Ranking 2018
Fat burners
Fat burners, calorie burners, thermogenics or other slimming preparations – whatever they called, it should be borne in mind that they are all dietary supplements. Supplements – therefore additives – to a proper diet and physical activity, which we should use when we want to "lose extra pounds". In other words, let's forget and not be convinced that using them without a proper diet and exercises will bring the desired effects. There does not exist a magic pill that will do everything for us. The pill has to be helped – by the same token guaranteeing the effects.
Even when we eat and exercise well, it is not sufficient to just use them. Before we decide to support ourselves with fat burners, a proper selection should be done, which is supposed to lead us to choosing optimal solutions regarding supplementation.
There come with help rankings such as this one – or especially this one, as below mentioned fat burners and thermogenics are characterized by the highest effectiveness as well as the value added in the form of their additional properties which were confirmed both in the research and the so-called field-tests, i.e. by listening to the opinions of their users. What is best, the ranking was created by our subjective Customers, the users of thermogenics, their supporters and opponents. The group taking part in the ranking consisted of 7 thousand people and these were the Clients both domestic and foreign, the people starting the adventure with fat burners and those who has been using them for a long time. In any case, we may confirm the quality of the ranking – hence the decision to make it public, for those who are looking for the answers, want to start the "adventure" with thermogenics, but do not have the access to a reliable source of information.
Our ranking consists of a few categories, including the one that should be treated with special attention because of the fact that it was created with a focus on the consumers, who prefer to act in an optimal way, without leaving anything to chance. We are talking here about the best sets of fat burners and thermogenics, which applied together guarantee achieving the desired goal.
CATEGORY 1
Best thermogenics – ranking
In this category there are the best thermogenics currently available on the market, therefore the substances, which increase fat burning in out body. Their name come from thermogenesis, i.e. the process of fat burning.
1.Apollos Hegemony – Alphamind V2 
Alphamind is an effective preparation supporting losing weight and controlling body mass. Carefully selected components, the activity of which is based on scientific knowledge and positive opinions of numerous users and sportsman, make the supplement appropriate even for the most fickle consumers.
2. OxyMax XT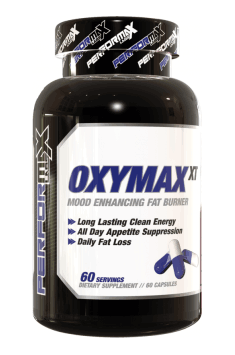 OxyMax XT is one of the best preparations on the market. Incredibly effective fat burning, however, is not its only benefit. By using it, apart from losing excessive weight, we may also count on physical and mental fatigue reduction and also the growth of dopamine level (i.e. happiness hormone, responsible for our well-being) and energy.
3.Apollos Hegemony Rocket Fuel Blue Edition 
Rocket Fuel Blue Edition is one of the most effective dietary supplements on the market, contributing to fatty tissue reduction. It contains unusual properties that stop appetite and increase the level of energy. As one of very few fat burners it exhibits the potential to clear the organism from toxins and harmful metabolites.

4.Scorch 
Scorch is a product based on the most effective ingredients, which help to accelerate fatty tissue burning, limit appetite, add energy and significantly accelerate metabolism.
Black Widow is a highly advanced composition of effective ingredients accelerating fatty tissue reduction. The product was patented in such a way as to maximally support extra weight loss.
Lipo-6 Black is a world class fatty tissue burner. The compounds contained in this preparation, in a maximally effective way support the process of body mass reduction, but with the simultaneous maintenance of muscle mass and strength.
Hell fire by the company Innovative reduces fat incredibly effectively and also helps to regain energy, increase resting metabolism and burn more calories, thanks to which it is possible to gain optimal body mass. The product was created in order to destroy fat cells, extremely supporting the process of slimming. Its exceptional effect is owed to the content of strong, but totally safe ingredients that burn fat, but also those that work vigorously.
CATEGORY 2
Other fat burners worth attention thanks to their valuable additional properties – ranking
1.Predator 
Predator is a revolutionary fat burner, which does not contain any stimulants or substances increasing blood pressure. It is based only on clinically researched components with multilevel effects, exhibiting positive influence of fatty tissue reduction.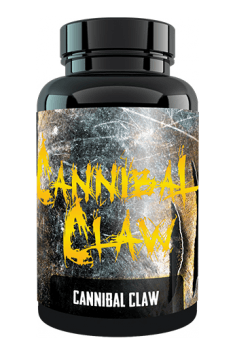 Cannibal Claw is a dietary supplement directed to the complex support of fatty tissue burning. It accelerates thyroid work, by which it also accelerates the organism's metabolism, which in turn contributes to burning more fatty tissue.
3.Yohimbine HCL Hades's Hegemony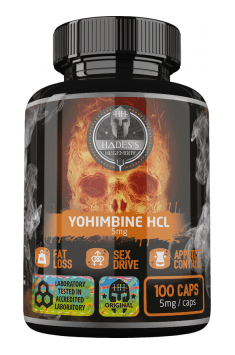 Yohimbine is a product of natural origin, exhibiting phenomenal properties degrading stubborn fatty tissue. Moreover, it is also known for its effect of stimulating and increasing libido.
Alphamind V3 is a dietary supplement created with a focus on the people who in short time want to improve the appearance of their bodies by reducing excessive fatty tissue. The product contains the most effective substances burning stubborn fat and at the same time increasing libido. Furthermore it has huge impact on nervous system and cognitive functions so it can be used as study support
5.Reclaim
Reclaim is a formula of new generation, which reduces cortisol level, supports thyroid work and causes weight loss. It was prepared with the help of nanotechnology, becoming a scientific mixture with fast effects, breaking genetic barriers, enabling redundant fatty tissue loss. It accelerates the organism's metabolism, increases the amount of lean body mass and also makes us gain absolutely exceptional clarity of mind.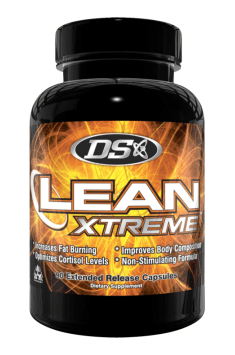 Lean Xtreme – is a complex preparation, whose main effect consists in the noticeable acceleration of the pace of spare energy burning in the form of fatty tissue. This results in the increase of energy level, decrease of catabolism by reducing cortisol level and reduction of  the sense of hunger.
Brawn Venom v3D is a product constituting an incredibly successful continuation of fast-developing and enjoying huge popularity, Venom line, this time addressed to the people who want to gain slim and attractive body in possibly short time. Applied during the day as well as before the training, it lastingly triggers thermogenesis and intensifies lipase, thanks to which it allows to continually burn fatty tissue. Additionally, it secures many systems, including cardiovascular and respiratory systems, which during intensive reduction requiring special protection.
CATEGORY 3
Other preparations increasing testosterone level – ranking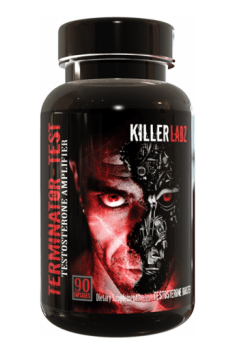 Terminator-Test is a preparation with a multidirectional support of male organism functioning, which by increasing free testosterone concentration and lowering the activity of cortisol creates optimal environment for the improvement of sport results.
2.Chosen 1 
Chosen 1 is another step ahead in the field of male hormonal optimization. It is not one of the weak testosterone boosters full of small dosages of ingredients and unsupported by any research. It contains only well-tied components in effective doses, therefore it is considered to be the most complete preparation of this type.
3.AD-3 PCT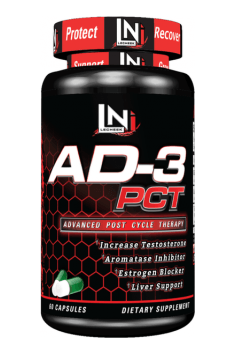 AD-3 PCT is the best product of Post Cycle Therapy type. It consists of, among others, great Armistane, which drastically lowers estrogen level, simultaneously quickly increasing the level of natural testosterone. Additionally, it exhibits the properties protecting the liver.
Water Loss helps primarily to get rid of excessive amount of water from the organism, located right under skin, thanks to which it helps to expose the body build. What is very important, it does not weaken the organism. This is possible thanks to carefully selected ingredients, which mutually supplement their effects.
Additives to fat burners which do not contain yohobmine
Gamma Burn – is one of the best preparations reducing fatty tissue. The selection of the most important ingredients, such as rauvolfia serpentine extract, in which the key role is fulfilled by alpha yohimbine supported by fucoxanthin, reduces fat in a very effective way. Many people posted positive opinions about the fat burner of the company Analyzed Supplements Target A2 based on the same active ingredient, but in Gamma Burn we have synergistic effect with fucoxanthin, which results in much better effects in the fight with unwanted fat! Additionally, Gamma Burn is in much lower price, thanks to which the fight with fatty tissue will not ruin your budget.
Ursolic Acid – is a preparation effectively reducing redundant fatty tissue. It contains new and very effective ingredient intensifying lipolysis. It is based on the extract from Rosemary Leaf. It is an ideal additive to other effective fat burners that do not contain Ursolic Active.
3.Vampire 
Vampire is an unbeatable supplement from the category of fat reducers. It is not only one of the strongest fat burners currently produced on the market, but also the supplement that is comparable to iconic fat burners that are no longer produced.
CATEGORY 4
Best sets effectively reducing fatty tissue – ranking
1) AlphamindV2 + Yohimbine HCl + Ursolic Acid
2) Oxymax XT +Water Loss + Gamma Burn
3) Rocket Fuel Blue Edition + Terminator Test + Predator